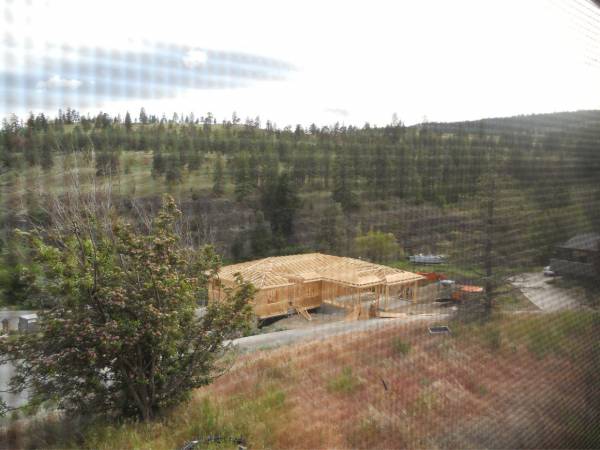 I spoke with Patrick Murphy at Remax Summerland during the recent Sedona community potluck. He confirmed that the market in the Okanagan has come back and that homes are really selling again. One reason is that the Harmonized Sales Tax (HST) will be reversed by the spring of next year. In the meantime, the provincial government has transitional rules in place so that new homeowners pay no more tax through harmonization than they would have with the old PST system.
The introduction of the HST pretty much shut down new home construction, but that is not the case anymore. Todd is building this home right now at Sedona Heights. If you or your friends are looking in the Okanagan, there are a couple of other reasons to check out Sedona, besides the great locale. The developer – my brother Todd – owns the land. Because there's no middleman, he can offer high-end, quality homes below market value. In fact, the prices are competitive with the used home market.
And by the way, this home is not spoken for yet.